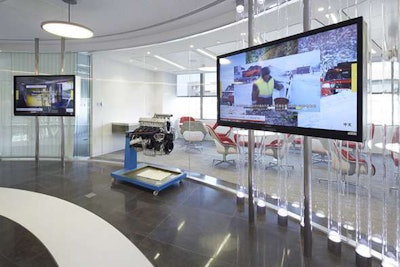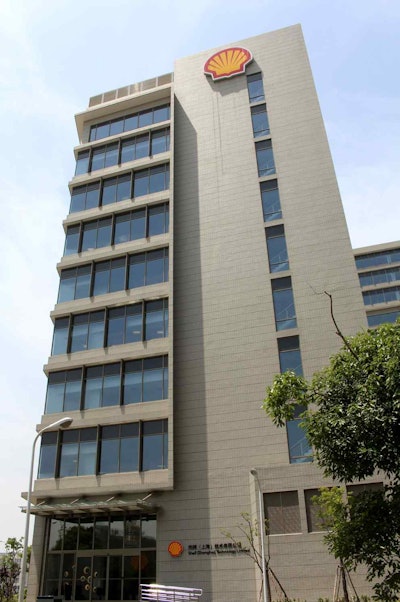 Shell Lubricants three months ago pulled the curtain back on a new research and development facility in Shanghai, China — the company's third worldwide Global Technology Center dedicated to lubricants and oils, joining complementary facilities in Hamburg, Germany and Houston, Texas.
As a christening event of sorts for the facility, Shell invited a global contingent of trucking media to the technology center in late June to tour the facilities and to get an update on the Proposed Category 11 next-gen engine oils, a general update on lubricants technology, a global energy and alternative fuel outlook and Shell's growing lubricants presence in China.
The latter being the reason Shell decided to locate its latest high-end research facility in the fast-booming Asian market: As in the U.S., Shell is the most-used international brand of heavy-duty engine lubricants in China, and Chinese sales already make up 20 percent of Shell's global lubricants sales, says James Shen, General Manager of Shell Lubricants in Hong Kong.
"Lubricants is growing very fast in China," Shen said. "We expect in the near future China will be the biggest lubricant market in the world, even ahead of the U.S. market." The new tech center, Shen says, "is a major milestone" in a market like China, where growth and competition — and the technology that drive them — are fierce.
The new facilities join the company's more than $1 billion in annual R&D spending, says Selda Gunsel, Shell's VP of Downstream Global Commercial Technology, and they drive home the point that the company views itself as much a research and innovation company as an oil marketer, she says.
"Our mission is all about technology leadership," Gunsel says. "[The world] needs a number of solutions to meet the energy challenges of the future. Innovation and collaboration are essential in developing sustainable solutions for the future."
What that means in the short-term — both ongoing and within just the next two-three years — is the development of PC-11 and its two subcategories: One of conventional "viscosity" (thickness of the oil) and one of a lower viscosity, which likely will go to market in late 2016 or early 2017.
Shell's Global OEM Technical Manager Dan Arcy says the low-viscosity oil will boost fuel economy and help reduce greenhouse gas emissions. The trick has been developing that oil to protect engines as well as conventional viscosity grades — an accomplishment Arcy and crew say they're close to meeting if they haven't already. (Click here to read more CCJ coverage here from a recently concluded Shell field trial that tested low-viscosity oil compared to conventional viscosity.)
Long-term, Shell's research capabilities are geared to meeting the challenges of the next several decades of international growth and booming energy demand — coupled with the challenges of sustainability, emissions output and energy efficiency, the company says.
More coverage of Shell's 2014 Global Media Event — held in Shanghai, China, in the last week of June — will be posted this week, on topics like PC-11 engine oils, global energy outlook, gas-to-liquid technology and alternative fuels.