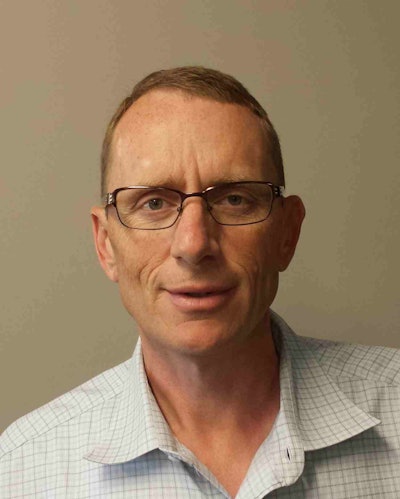 Faced with a prolonged driver shortage, motor carriers are looking for new ways to gain an edge in recruiting and retention.
On Thursday, Nov. 6, Steve Grover from Knight Transportation will present a breakout session on how carriers can use the convergence and acceleration of technology to create a better work environment for drivers at the CCJ Fall Symposium.
Since the company went public in 1994, Knight Transportation (CCJ Top 250, No. 26) has continued to grow debt-free, after proceeds of public offering, with an operating ratio that has been the envy of the industry. Today the company operates more than 4,000 power units.
Steve Grover has held various executive leadership roles for Phoenix-based Knight Transportation since he joined in 1992 when the company had just over 100 trucks. Knight hired Grover, a graduate of Idaho State University with a Masters Degree in Accounting & Taxation from Utah State University, to save money by moving its tax accounting in house.  Grover worked as the assistant controller and helped take the company public.
Grover then started and built up the Information & Technology group at Knight Transportation that developed game-changing software. He was also instrumental in the company's growth by bringing on more than 30 locations across the US. He managed Knight's real estate portfolio which included site selection, property acquisition, facility design, construction management, and maintenance. As the company's senior vice president, technology and innovation, Grover is now tasked with identifying and implementing technology that will improve efficiency and retain drivers.
For more information on the CCJ Fall Symposium, and to register, visit ccjsymposium.com. The event will be held at the Montelucia Resort in Scottsdale, Ariz., Nov. 5-7.