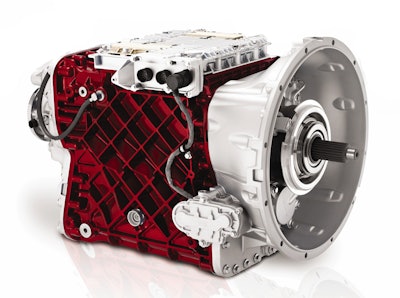 Citing the surge in market acceptance of automated manual transmissions, Mack Trucks announced it is making its mDrive automated manual transmission a standard spec on all Mack Pinnacle trucks.
"We decided to offer the mDrive as standard equipment because we believe that the best components delivering the best benefits to the customer should be the standard," said Stephen Roy, Mack Trucks president of North American sales & marketing . "Our confidence in the mDRIVE and its ability to offer increased efficiency, productivity and safety will set the bar for the industry."
More than half of all Pinnacles sold are equipped with the company's mDrive transmission. The 12-speed AMT works with Mack MP series engines and provides a 1.5 percent improvement in fuel efficiency as part of the Mack Pedigree powertrain or up to 4.0 percent with the Super Econodyne integrated powertrain package.