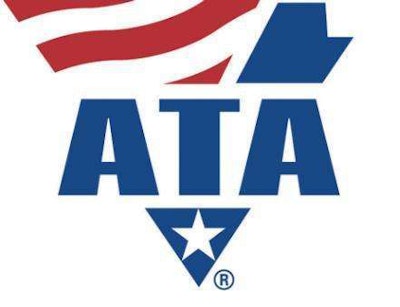 News happens fast in the trucking industry. During a major industry event like the American Trucking Associations' Management Conference & Exhibition, it happens at breakneck speed. From a new list of top industry concerns, economic update and a host of equipment and technology announcements, it was a busy week for CCJ editors. In case you missed any of it, here is a roundup of all the news from last week in San Diego:
DTNA to launch two medium-duty engines
Daimler Trucks North America announced its intentions to launch two medium-duty engines — the DD5 and DD8 — beginning in 2016. The new engines are part of Daimler Trucks' Global Excellence Strategy to have uniform production standards and processes worldwide. The engines, which will be tailored in terms of horsepower ratings and specs specifically for the North American market, will initially be supplied from Daimler's engine plant in Mannheim, Germany, before production moves to the United States as early as 2018.
ATA recommits to safety efforts
A reorganized American Trucking Associations is recommitted to being known as a "safety-first organization," ATA President and CEO Bill Graves emphasized in his annual "State of the Industry" address. The organization will be selective in which safety proposals it chooses to support, Graves added, and will focus only on those that "truly work."
Zonar, GreenRoad partner to provide real-time driver feedback and behavior monitoring
Zonar completed an agreement with GreenRoad to offer its real-time driver feedback and driver behavior monitoring application on the Zonar 2020 mobile tablet. The Zonar 2020 tablet uses an Android operating system. With GreenRoad's Android application, Zonar customers will have ready-made driver behavior tools to help increase fuel economy, safety and fleet efficiency.
Traffic congestion remains top concern for fleets
Traffic congestion on the nation's interstates in 2013 cost transportation companies approximately $9.2 billion in lost productivity. A panel of fleet executives and trucking industry experts discussed both short and long-term solutions to the problem. On the interstate system alone, trucking companies lost 141 million hours of productivity in 2013, which is the equivalent of more than 51,000 truck drivers being idle for one year, the study found.
Velociti offers alternative to fixed-cost deployment services
Velociti announced a new "Deployment as a Service" model. Rather than pay for deployment services on a fixed cost basis, fleets can choose a customizable, subscription-based offering that incorporates all the phases of a technology deployment. These phases include project planning through post-installation repairs for the life cycle of the technology.
Industry image movement at 80 percent of initial fundraising goal
Trucking Moves America Forward has reached over 80 percent of its $1 million fundraising goal. The initiative – launched in March at the Mid-America Trucking Show – aims to inform policy makers, motorists and the public about the benefits of the trucking industry and to help build a groundswell of political and grassroots support to strengthen and grow trucking.
ATDynamics TrailerTail gains Canadian approval
ATDynamics' full length, maximum efficiency TrailerTails will now be permitted to operate within all Canadian Provinces. The approval came on Oct. 1 from Canada's Ministers of Transportation and Highway Safety as an amendment to the Federal/Provincial/Territorial Memorandum of Understanding on Interprovincial Weights and Dimensions (MOU).
ATRI lists top 10 industry concerns
Hours of service came in at No. 1 on the American Transportation Research Institute's list of the top 10 critical issues facing the North American trucking industry. The growing driver shortage comes in a close second, replacing FMCSA's Compliance, Safety, Accountability program as the number two issue. But challenges still exist with CSA, which ranked third overall on the 2014 list.
Duane Long named 2014-2015 ATA chairman
Duane Long, chairman of Longistics, of Raleigh, N.C., has been elected the 70th chairman of American Trucking Associations. Long replaces Phil Byrd, president of Bulldog Hiway Express, Charleston, S.C., as chairman.
Driver shortage threatens industry growth, economist says
The looming driver shortage could hold back growth in the trucking industry even as freight volumes continue to improve, American Trucking Associations Chief Economist Bob Costello told the annual ATA Management Conference & Exhibition during a panel discussion, "The Economy and Its Impact on Trucking," noting that the ATA tonnage index hit an all-time high in August.
Kriska Holdings, Britton Transport win 2014 Volvo Trucks Safety Awards
Prescott, Ontario-based fleet Kriska Holdings Limited and Grand Forks, N.D.-based Britton Transport were honored by Volvo Trucks and Michelin America Truck Tires with the 2014 Volvo Trucks Safety Award. Both companies were selected based on U.S. Department of Transportation recordable accident frequency rates and their safety and accident prevention training programs.
Mack makes mDrive AMT standard on Pinnacle models
Mack Trucks announced it is making its mDrive automated manual transmission a standard spec on all Mack Pinnacle trucks. More than half of all Pinnacles sold are equipped with the company's mDrive transmission. The 12-speed AMT works with Mack MP series engines and provides a 1.5 percent improvement in fuel efficiency as part of the Mack Pedigree powertrain or up to 4.0 percent with the Super Econodyne integrated powertrain package.
PrePass hits another milestone
HELP Inc., a non-profit public/private partnership that provides PrePass weigh station bypass and other truck safety services, announced hitting another milestone. As of Oct. 5, 485,000 trucks have enrolled in the PrePass program which represents growth of 10,000-plus trucks since July, 2014.