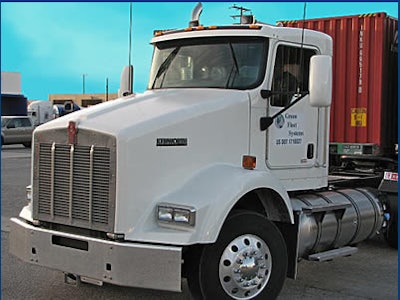 Drayage carrier Green Fleet Systems has been ordered to reinstate two owner-operators after a court ruled last week it violated labor laws.
The court also ordered it to cease the activities deemed in violation of labor law.
The Carson, Calif.-based carrier removed the two contractors' refueling magnets and fired them when they refused to drop their wage claims.
Federal judge Philip Gutierrez heard the case after the National Labor Relations Board filed a petition, issuing a preliminary injunction in the case.
GFS has 100 drivers and contractors total, and the Teamsters claim 35 of them are misclassified as owner-operators.
Gutierrez in his Oct. 10 ruling also ordered GFS to rescind 2013 work rules that limit access to the company's facility; keep the posted order free from obstructions and defacements during board proceedings; and provide a sworn affidavit from a company official that tells how GFS complied with the order.
There are several other cases outstanding against GFS, which were consolidated last June. They stem from similar issues — GFS' continued interference with employee efforts to unionize.