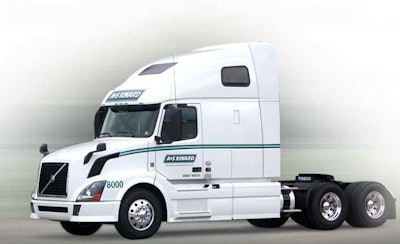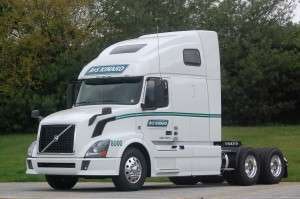 Celadon Group Inc. (CCJ Top 250, No. 39) has acquired New Freedom, Pa.-based A&S Services Group LLC (CCJ Top 250, No. 197) and its 500-truck fleet, the companies reported Monday.
A&S is a regional for-hire and dedicated truckload carrier providing dry van services almost to the Mid-Atlantic and Northeast regions.  A&S is also a major supplier of logistics, warehousing and distribution services in the area.
Celadon anticipates the present management team to remain in place and continue to operate independently under the A&S Kinard name and with the A&S personnel, principles and procedures, according to the deal announcement. Drivers and administrative A&S associates as well as customers, should notice little change moving forward.
Celadon paid $55 million at closing and assumed $31.8 million in operating leases, with $2.75 million was held in escrow to secure indemnification obligations.
"I look forward to bringing the vast, leading edge resources of Celadon to our customer base," says A&S President Ken Buck. "This should help further accelerate our aggressive growth plans in the Mid-Atlantic and the Northeast."
A&S has origins in transportation dating back to the turn of the 20th century.  At the present time, A&S is approximately a 500 truck, 1,500 trailer asset-based carrier with approximately 500,000 square feet of warehouse space.
"The various companies of A&S will be a terrific complement to our strategic footprint," says Celadon President and CEO Paul Will. "We're pleased to have A&S as part of the Celadon family and look forward to building on the synergies that this new relationship is expected to bring to the customers we serve."
Stifel analyst John Larkin estimates Celadon paid about 4.9 times pre-tax earnings and, given the size of asset-light portion of the A&S fleet along with a growing brokerage division, the price appears "fair" based on recent trucking purchase multiples.
In a note to clients, however, Larkin also points out Celadon does have a history of integrating fleet purchases into the main fleet.
"Drivers are key, and A&S's driver turnover is currently 20 – 25 percent due largely to a shorter average length of haul and more home time for drivers," he says. "Celadon doesn't want to risk disrupting the lower turnover at A&S by implementing a hasty integration.
Larkin suggests that, even without a complete integration, A&S will benefit from Celadon's purchasing power and larger network to help lower its operating ratio.