On this second day of a fresh year, the New Year's edition of the ICYMI Index is here to catch you up on the holiday week's news: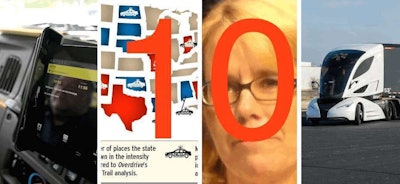 What were the top 10 stories from 2014? CCJ posted its year in review this week — Click here to recap the biggest trucking stories of the year.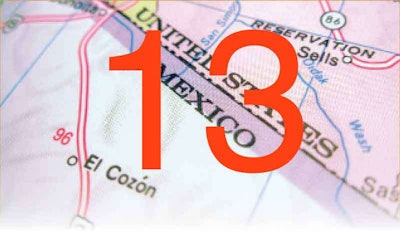 The number of carriers participating in FMCSA's cross-border pilot program when it concluded in October. FMCSA had said it would need 46 participants in the three-year program to make valid conclusions about the safety of Mexican carriers and any potential expansion of Mexican carriers operating in the U.S. The DOT Office of Inspector General released a report this week saying the data FMCSA gleaned from the three-year program is "invalid," due to the low participation rate.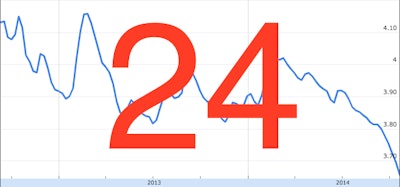 The number of weeks out of the last 26 that the price of diesel has dropped. The U.S. average price in just the last four weeks has dropped nearly 50 cents.