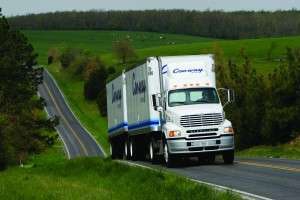 Con-way workers at the company's Bakersfield, Calif., facility voted this week against joining the Teamsters Union, according to the carrier.
The facility becomes the fourth to reject Teamsters affiliation, while three others have voted to join.
The union took aim last year at both Con-way (No. 5 in the CCJ Top 250) and Fed-Ex Freight (No. 2 in the CCJ Top 250).
After a hot start at both, however, the Teamsters have struggled to gain much ground, losing votes at some facilities and withdrawing votes at others. It has won the two most recent votes at Con-way, however.