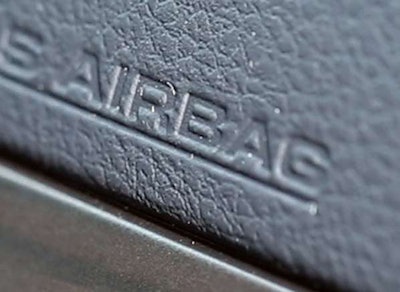 The massive recall on Takata airbags that affects nearly 34 million vehicles worldwide likely impacts some Freightliner and Western Star models, according to the company's recall notice.
Daimler Trucks North America, maker of Freightliner and Western Star trucks, is one of 11 vehicle manufacturers that use the Takata airbags included in the recall. Other companies are Honda, General Motors, Toyota, Chrysler, Ford, Mitsubishi, Nissan, Subaru, BMW and Mazda.
Air bag inflators manufactured by Takata between April 2000 and the end of inflator production for vehicle model year 2008 are included in the recall. Both passenger and driver airbag inflators are being recalled.
Takata has agreed to a national recall of certain types of driver and passenger side air bag inflators. These inflators were made with a propellant that can degrade over time and has led to ruptures that have been blamed for six deaths worldwide. The action expands the number of vehicles to be recalled for defective Takata inflators to nearly 34 million.
U.S. Transportation Secretary Anthony Foxx announced the National Highway Traffic Safety Administration has issued a Consent Order, which will require Takata to cooperate in all future regulatory actions that NHTSA undertakes in its ongoing investigation and oversight of Takata.
In addition, NHTSA announced its intent to begin a formal legal process to organize and prioritize the replacement of defective Takata inflators under the agency's legal authority.
Testing and investigation by Takata, auto manufacturers and independent researchers has not yet established a definitive root cause of the inflator malfunctions. NHTSA's analysis of test results and engineering reports from independent organizations points to moisture infiltrating the defective inflators over extended periods of time as a factor.
Over time, that moisture causes changes in the structure of the chemical propellant that ignites when an air bag deploys. The degraded propellant ignites too quickly, producing excess pressure that causes the inflator to rupture and sends metal shards into the passenger cabin that can lead to serious injury or death.
The agency already has held informal discussions with automakers and parts suppliers in an effort to coordinate one of the largest and most complex product recalls in history.
NHTSA also plans to issue notice of intent to open a proceeding that would coordinate the remedy program for Takata inflators in order to address the highest risks quickly.