A look at some trucking-related economic or operations indicators released in recent days: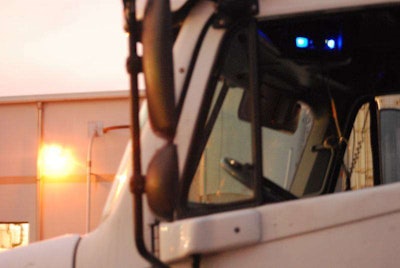 Driver turnover falls: The driver turnover rate at large and small truckload fleets fell 12 percentage points each in the first quarter of 2015, pushing turnover at large truckload fleets to its lowest in four years. The latest driver turnover numbers were published July 14 by the American Trucking Associations, which produces a quarterly report on the metric.
Turnover at large truckload fleets fell to 84 percent, the lowest since the second quarter in 2011 and the first time the number has fallen below 90 percent since 2011. Small truckload fleets — those with revenue under $30 million — fell to 83 percent.
ATA Chief Economist Bob Costello, however, said the reason for the somewhat large drop was not clear. "The drop in turnover was likely, at least partially, connected to a temporary slowdown in freight movements in the quarter, as well as improved retention efforts of fleets across the board," he said. "But I would not be surprised if turnover edges higher in the quarters ahead."


Diesel expected to remain relatively cheap: The average price for a gallon of on-highway diesel is expected to average well below $3 this year and hedge just above that threshold next, according to the latest figures from the Department of Energy.
In its most recent Short Term Energy Outlook, the DOE projects diesel to average $2.86 this year and $3.03 in 2016 — both well below the $3.92 average from 2013 and the $3.72 average from 2014.