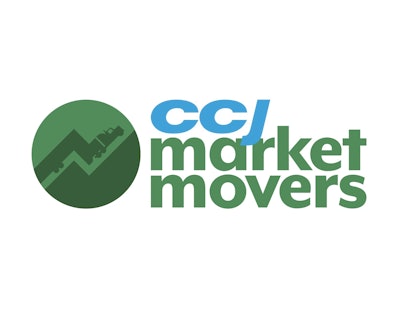 Commercial Carrier Journal is joining forces with CNBC reporter Morgan Brennan and Avondale Partners Chief Market Strategist Donald Broughton for three sessions on managing fleets' three biggest costs – drivers, fuel and equipment. The event is slated for Thursday, Aug. 27, from 1:30-5 p.m., in the GATS Theater on the show floor at the Kay Bailey Hutchison Convention Center.
Brennan is a general assignment reporter for CNBC. Prior to joining CNBC, Brennan was a staff writer and reporter for Forbes Media where she reported for Forbes Magazine, ForbesLife Magazine and Forbes.com, holding several positions including anchor/reporter and producer for the Forbes Video Network, covering a wide range of business and finance topics.
Broughton is a highly regarded transportation industry analyst who has developed a proprietary method for translating goods flow data into economic projection. Well-known for his quarterly tracking of trucking bankruptcies, Broughton has developed a keen ability to predict the financial markets, evidenced in published reports dating back to 2006 where he warned of an impending economic slowdown and later explained why a recession was coming. More recently, in 2010 and 2011, his reports explained why fears of a double dip were severely overblown and why the market would have a significant rally by year's end.
Click here for more information and to register for the event. Fleet executives attending the Commercial Vehicle Outlook, prior to the start of the Great American Trucking Show, will receive complimentary registration to CCJ Market Movers.
Below is a schedule of the CCJ Market Movers event.
•1:30-2:30 Equipment
Regulatory-driven changes to fuel efficiency, emissions and safety systems on trucks and trailers are pushing the cost of equipment higher. How do you recoup these investments? How do these changes affect trade cycles? What role can telematics play in optimizing fleet efficiencies?
Swift Transportation Founder, Chairman and CEO Jerry Moyes
Werner Enterprises President and COO Derek Leathers
Fuel
Despite relatively low diesel prices this year, fuel price volatility remains one of carriers' biggest cost concerns. What equipment, driver incentive and buying strategies can give your fleet an edge? What techniques can help you smooth out price volatility?
Covenant Transportation Group Chairman and CEO David Parker
Werner Enterprises President and COO Derek Leathers
•4:00-5:00 Drivers
A majority of fleet executives responding to CCJ's monthly Market Pulse survey say finding qualified drivers is their biggest concern. Learn the technology, workforce development and operational strategies these major carriers employ to deal with this ongoing challenge.
Swift Transportation Founder, Chairman and CEO Jerry Moyes
Covenant Transportation Group Chairman and CEO David Parker