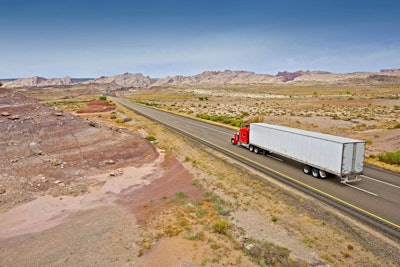 Several trucking-related court decisions have been made recently. Here's a summary of what happened with each:
Two plead guilty in scheme to bribe DMV employees to issue CDLs
Two people, including a California DMV employee, recently pleaded guilty to their roles in a conspiracy to sell Class A CDLs without the buyer having to take or pass the required tests. Four more people, including two other DMV employees, were charged in the 17-count indictment.
According to court documents, between June 2011 and March 2015, three owners of truck driving schools acted as brokers who accepted money from individuals who wanted Class A CDL without having to take and pass the required written and behind-the-wheel driving tests. The brokers used the money to bribe DMV employees to access the DMV's computer database to submit false information that the individuals had passed the tests. This resulted in the DMV issuing official driver's licenses to individuals who were not qualified to receive such licenses.
Emma Klem, 45, of Salinas, Calif., a DMV employee who worked in a Salinas DMV branch, and trucking school owner Kulwinder Dosanjh Singh, aka Sodhi Singh, 58, of Turlock, Calif., were charged earlier in separate criminal pleadings and entered guilty pleas to conspiracy to commit bribery and to commit identity fraud.
The indictment charges trucking school owners Pavitar Dosangh Singh, aka Peter Singh, 55, of Sacramento; and Mangal Gill, 55, of San Ramon, Calif.; and DMV examiners Andrew Kimura, 30, of Sacramento; and Robert Turchin, 65, of Salinas, with conspiracy, bribery and fraud in connection with identification documents. The indictment specifically references the involvement of Klem and Sodhi Singh.
Klem and Sodhi Singh are scheduled to be sentenced on Nov. 17. They face a maximum statutory penalty of five years in prison and a $250,000 fine for each count. Peter Singh and Kimura were arraigned on Aug. 7, and entered pleas of not guilty. Turchin and Gill are scheduled to be arraigned on Friday, Aug. 14. If convicted, they face a maximum statutory penalty of five years in prison and a $250,000 fine for each count.
New Hampshire man charged with illegally transporting hazmat
Lewis Niles of Whitefild, N.H., was indicted in U.S. District Court on July 29 and charged with four counts of illegally transporting hazardous materials.
The charges stem from his alleged illegal transportation of diesel fuel and flammable liquids without a commercial driver's license, hazmat endorsement, placards or shipping papers.
According to the Department of Transportation Office of Inspector General, Niles transported the hazardous materials in plastic totes in various vehicles, and neither the vehicles nor the containers were marked with hazmat placards.
From Sept. 2013 through April 2014, Niles allegedly transported diesel fuel and fuel oil, which are hazardous materials, in a container with a capacity of more than 119 gallons. The indictment also alleges that he sold and transported over 2,400 gallons of the hazardous materials to be used as fuel for heating furnaces.
Driver sentenced for transporting minor across state lines for prostitution
Tony Eugene Wadlow, 56, a commercial truck driver from St. Joseph, Mo., was sentenced to 20 years and 10 months in federal prison without parole after being convicted in trial of transporting a minor across state lines for prostitution.
Wardlow pleaded guilty Feb. 14, 2014 to the charges, and was sentenced on Dec. 17, 2014.
He was a self-employed driver, dong business as Prideco, LLC. Wardlow is a registered sex offender who was convicted in 1997 of sexual abuse, endangering the welfare of a child and sexual misconduct involving two separate child victims. He also has prior felony convictions for being a felon in possession of firearms and possessing methamphetamine.