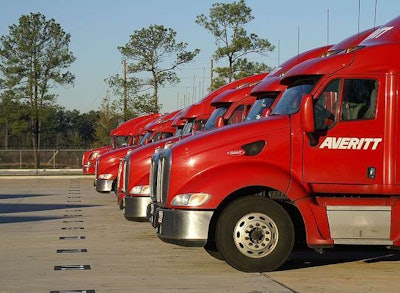 Averitt Express has announced an increase in mileage pay for some of its truckload drivers, as well as several other enhancements in accessorial pay for regional drivers.
Averitt has increased its pay rate to 45 cents per mile for drivers with five-plus years experience. In addition, drivers with four to five years experience will now make 44.5 cents per mile, while drivers with three to four years will now make 44 cents per mile.
Truckload drivers will also now be able to take advantage of enhanced accessorial pay including detention, layover, local delivery and stop pay.
"We are thankful for the efforts of our truckload associates and proud of the way they serve our customers each day," said Danny Crooks, Averitt's vice president of corporate transportation. "This is just one of the many ways we are showing them our appreciation."
The truckload pay enhancements are an addition to Averitt's benefits package, which includes health, dental and vision insurance; a 401(k) and profit sharing retirement plan; paid holidays; uniform allowances; referral rewards and more.