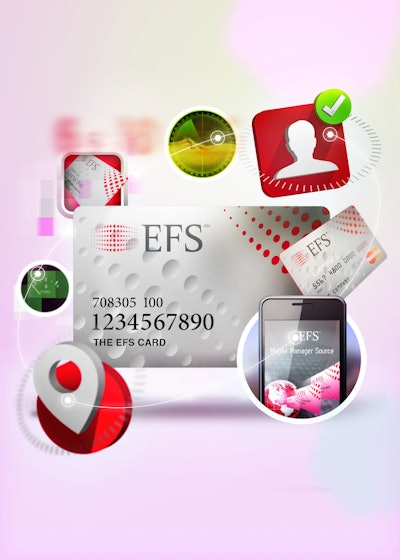 Electronic Funds Source (EFS) announced new technology that increases visibility into fuel consumption to prevent losses from unauthorized purchases.
EFS said its new payment system, called SecureFuel, gives transparency into how fuel is purchased and consumed at a unit level to catch unauthorized purchases by combining the truck's telematics with fleet card transaction data.
EFS has integrated with third-party mobile communication providers in the industry to enable this new functionality. SecureFuel works at over 14,000 truck stop locations by validating the attempted EFS card transaction and tank level data against the GPS location of the truck before securely authorizing the fuel transaction.
The proximity and tank reconciliation results are made available to the Carrier upon purchase completion.
"SecureFuel verifies the proximity of the vehicle to the merchant location before the fuel transaction is authorized. With SecureFuel, we can limit the fuel purchase to the available tank capacity and provide real-time alerts and exception reporting to our customers," said Scott Phillips, president and chief executive officer of EFS.