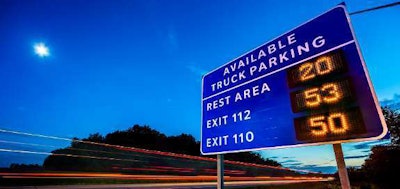 The Department of Transportation announced last week a $25 million grant to the Regional Truck Parking Information and Management System Project to implement technology that alerts drivers to available truck parking in eight Midwestern states.
The program is sponsored by the state of Kansas and includes Indiana, Iowa, Kentucky, Michigan, Minnesota, Ohio and Wisconsin. It will be used to install a video and internet-based system at state-owned and private truck rest areas.
The project includes traveler information websites, truck parking signage along interstates and smart phone apps that show truck drivers parking availability.
Technology like this is already in use on parts of Interstate 94.