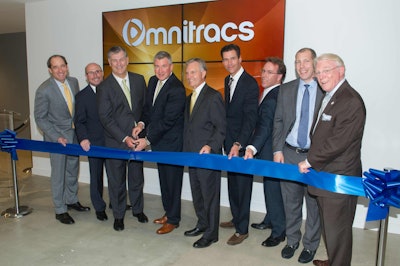 Omnitracs, a provider of fleet management systems, announced the breakout track and session lineup for its annual user conference, Omnitracs Outlook 2016: Innovation for the Road Ahead. The conference will take place Jan. 31-Feb. 3, 2016 at the Hilton Anatole in Dallas, Texas.
The sessions follow six tracks that underscore Omnitracs' technology and services areas: compliance, safety and security, productivity, planning and delivery, data and analytics, and innovations. Industry experts and thought leaders will present on emerging and forecasted trends within each coverage area.
"We wanted to ensure our session tracks closely parallel the theme of 'Innovation for the Road Ahead,' while delivering actionable insights that are of value to all Omnitracs customers — whether a private or for-hire fleet, truckload, LTL or local pick-up or delivery option," said John Graham, CEO of Omnitracs.
The six different breakout tracks will adhere to the following curriculum:
Compliance: An opportunity to learn about how government regulations, cross-border controls and local rules contribute to an evolving regulatory landscape, and how fleets can select compliance solutions that stay a step ahead of new and changing regulations. Specific breakouts will cover topics such as the ELD Mandate, Prohibition of Coercion, and Hours of Service best practices.
Safety & Security: Safety is one of the largest concerns facing the transportation industry. Hear from industry leaders about how to coach and promote safe driving behaviors to prevent increased accidents, higher insurance premiums and fines for non-compliance. Specific sessions will touch on the impact of technology on fleet safety, cybersecurity threats, and cost-effective ways to improve CSA scores.
Productivity: Productivity and efficiency are key factors that contribute to business growth and profitability maintenance. Learn about how Omnitracs' applications can help manage and streamline operations—from vehicles, trailers, drivers, managers, customers and more. Sessions will cover leveraging technology to reduce fuel costs, driver workflow, lowering vehicle costs, and extending productivity in and out of the cab.
Planning & Delivery: Changing customer needs, time sensitivity, capacity restraints, driver preferences, and historical and real-time date flows, such as traffic and navigation, all contribute to the complexity of executing the perfect delivery. Become educated on applications that balance all of the business constraints around workers, orders, vehicles, and compliance to create the most efficient routes possible.
Data & Analytics: In this session, attendees will learn about the importance of predictive analytics, and how it can turn data into customized models that provide vision into the future of the business, thereby enabling proactive data-driven decision making and remediation.
Innovations: In these sessions, participants will learn about all the new products in Omnitracs' broadened portfolio. Registrants will also have the option to glimpse the feature-rich, new Omnitracs Navigation offering, Roadnet Anywhere platform tour, more on OEM partnerships, and a first look at other upcoming new product launches.