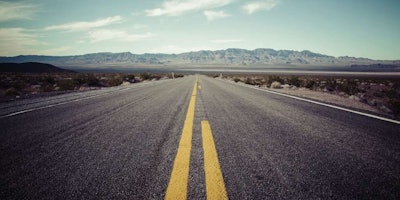 The Oregon Department of Transportation has requested an exemption from a portion of the Federal Motor Carrier Safety Administration's commercial learner's permit requirement.
The regulation states that the permit be valid for no more than 180 days after it is issued, and the state in which it is issued has the option to renew the permit for an additional 180 days without requiring the permit-holder to retake the general and endorsement knowledge tests. ODOT is requesting to be allowed to extend the 180-day timeline to one year for commercial learner's permits.
ODOT says in its application that it feels the requirement to renew the permit at six months is unnecessary. If the exemption is granted, ODOT says its permit would be valid for one full year without the requirement for a renewal. All applicable tests would be required before a new CDL could be issued.
Another reason for ODOT's request is that Oregon's "Department of Motor Vehicle field offices have a very large volume of work to accomplish and, at best, limited resources with which to accomplish it." ODOT says the six-month renewal requirement adds an unnecessary workload.
ODOT adds that if the exemption isn't granted, drivers who have not passed the CDL skills test would have to go to a DMV office and pay for a renewal of the permit, which ODOT says "would cause undue hardship to the drivers, from the perspective of both their time and their pocketbooks."
The FMCSA is seeking public comment on the exemption request, which can be made online at www.regulations.gov by searching Docket No. FMCSA-2015-0397 once the document is published to the Federal Register. It's scheduled to be published Friday, Nov. 27.