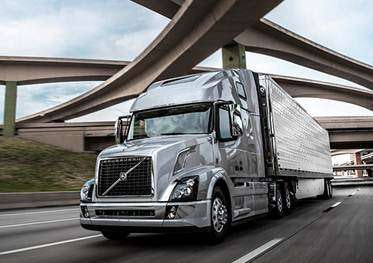 Volvo has been granted an exemption by the Federal Motor Carrier Safety Administration to place a rain and ambient light sensor on the windshield of trucks in an area lower than what's allowed by regulations.
The sensor is part of a hands-free driver aid equipment package intended to improve driver safety, according to FMCSA.
In its request, Volvo said the sensor needed to be mounted lower to function properly, and doing so wouldn't affect a driver's field of vision.
"In order for the sensor to function correctly, it must be installed in the wiper swept area of the windshield," Volvo said in its request. "This is due to the fact that an unswept portion of the windshield, which would not necessarily be kept clean and dry by the wipers, could make it difficult for the sensor to determine if the wipers are needed or not."
The exemption is good for two years, and will be effective Dec. 21, 2015 through Dec. 20, 2017. During this period, carriers will be allowed to operate vehicles with these sensors equipped.