All of the motor carriers recognized this year's CCJ Innovators program share one thing in common: an unwillingness to accept the status quo. By doing so they came up with unique solutions to common challenges in the trucking industry in the areas of safety, efficiency, customer service and more. One of them will soon earn the distinction as the 2016 Innovator of the Year.
Many of this year's innovations started with a big, audacious goal.
When looking at the company's accident statistics, management of Andrews Logistics (June) was not content to set a goal to reduce its accidents and incidents by a certain percentage. Instead, the team created a "Target Zero" concept by analyzing its past accidents, spills and contaminations to discover the contributing factors they could eliminate.
Perhaps no goal was bigger than WalMart's (February) decade-long goal to double the efficiency of its private fleet. The goal was set in 2005. To establish a baseline, Walmart Transportation used a formula to calculate its fleet efficiency by dividing vehicle miles traveled by miles per gallon to determine fuel consumption. It then takes the number of cases delivered and divides that by fuel consumption.
Several innovators have reinvented themselves to take hold of new opportunities in the market.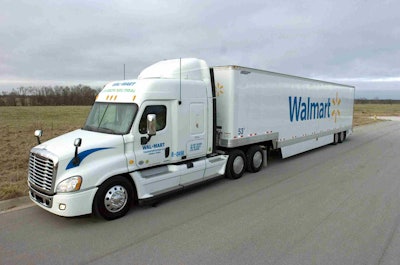 A&R Logistics (March) made significant investments in assets, technology and operations to stay ahead of the increasingly complicated and expensive regulations for bulk liquid transporters. Smaller companies that A&R Logistics would like to acquire have been more willing than in previous years to enter into a deal because of its size and scale to deal with these challenges.
Speaking of reinvention, A Duie Pyle (May) took a big step forward to become a single-source provider for its customers with the creation of its Custom Solutions Group. This creation consolidates its custom dedicated, truckload, brokerage and warehouse and distribution services into one business unit. The goal, says the company, is to provide enhanced service offerings to its customer base.
And just when you might think that successful companies are already operating as lean as possible, they find new ways to double down on savings.
Door 2 Door Organics (January), a specialty online grocer changed the process it was using to route its deliveries to increase efficiency and set the stage for continued growth. Since then, its order volume has increased by 20 percent, while labor costs in its logistics department have dropped by more than 10 percent.
Mesilla Valley Transportation (December) has become one of the industry's largest fleets by making its name synonymous with fuel efficiency. The 1,350-truck fleet currently averages 9.01 mpg and only 4 percent idle time.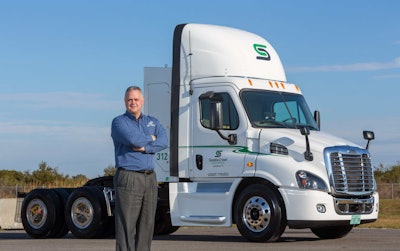 Saddle Creek Logistics (November) has been able to increase driver pay significantly without raising rates for customers. Among the tools that made this possible is an interactive planning dashboard with a built-in predictive model that determines when orders and capacity will become available by day of week and time of day.
This year's innovators were also recognized for the proactive approach they are taking in the areas of safety and security.
Transport America (July) created a truck-specific weather alerting system that identifies trucks moving in or into a winter storm warning, as well as shipments that could be delayed or rerouted to minimize the impact on customer service.
Schneider (August) developed a more stringent security process that ensures its high-value shipments make it from its distribution centers to their final destinations –securely and safely. Schneider's Expedited Services Team has had zero load thefts.
Driver recruiting and retention is always a focus, especially as the shortage continues to worsen. Two of this year's innovators took a different approach to stand out in the minds of its drivers.
Freymiller (September) created a digital radio station to show appreciation to its drivers. The station is staffed with a DJ and plays country music with a trucker theme. All drivers have to do is download the Freymiller Radio app on their mobile device and play it right over the truck's radio. Drivers don't have to pay $15 per month for a subscription to XM satellite radio and they can easily take the app from truck to truck without having to set up an account.
Haney Truck Line (October) created a compensation plan for its drivers that enables top performers to earn top-of-industry pay regardless of seniority.
The 2016 Innovator of the Year will be announced in February, 2016. If you would like to nominate your fleet or another fleet for consideration in the program, click here.