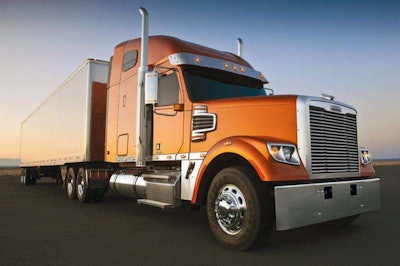 Freightliner parent company Daimler Trucks North America issued in late December layoff warnings to nearly 1,000 employees at its Cleveland, North Carolina, truck manufacturing plant.
DTNA, also the parent company of Western Star and Detroit, said in its layoff notice it expects the cuts to be temporary, citing "a sustained reduction in orders and diminished build rate" at the plant as its reason for the layoffs.
"DTNA is reducing output by one-third at the Cleveland facility in anticipation of a softer North American truck market in 2016, which will be somewhat below the very strong market of 2015," said DTNA spokesperson Dave Giroux in a statement. Giroux reiterated the layoffs are considered temporary, however.
The cuts will come by mid-March, per Daimler's notice. The bulk of the cuts — 666 jobs — are classified as "assembler" positions. The rest of the cuts are spread among material handlers, painters, inspectors, mechanics, journeymen and several other job titles.
Daimler is not the first truck maker to announce layoffs in recent months. Volvo and Mack both announced cuts at truck manufacturing plants in December, both pointing to plummeting truck orders and expectations for a slow 2016 as their reasons why.