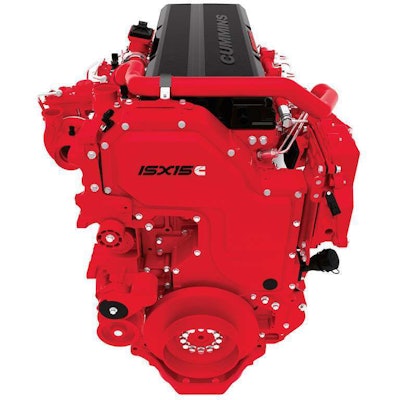 Cummins and Detroit, riding strong demand for commercial trucks last year, increased their marketshare in 2015.
With Caterpillar's decision to transition to off-road installations only, Cummins has moved to a leadership position in the commercial vehicle market.
According to data released by IHS Automotive Friday, 68.3 percent of all the diesel engines spec'd in trucks Class 3-8 trucks last year came from either Cummins, Detroit Diesel or Ford, and these three manufacturers' share of total diesel engine installations is at its highest level since 2012.
The next level of diesel engine manufacturers includes Isuzu, Paccar, and Mack.
Engine share was prodded in 2015 by increased new registrations for all major nameplates for Class 3-8 trucks that were higher than 2014 levels. Western Star (47.4 percent), Mercedes-Benz (36.6 percent), Hino (23.9 percent), and Kenworth (20.8 percent) each saw significant growth year-over-year.
Freightliner saw an increase of just under 12 percent, International was up 3 percent, Mack almost 2 percent, and Peterbilt and Volvo were up just more than 10 percent each.
Freightliner accounted for a 20 percent marketshare, reaching a record level of new registrations of Class 3-8 trucks of just under 143,000 units last year. The growth in Freightliner's new registrations was a result of an 18.4 percent increase in Class 8 units versus the level reported in 2015, according to IHS data. International (6.4 percent) and Kenworth (6 percent) are locked in a battle for second.