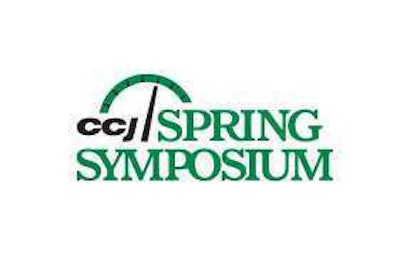 Every year, the CCJ Spring Symposium brings together executives from fleets across the country to exchange ideas, meet their peers and network, and 2016's will be no different.
Registration for the May 16-18 event is open now, which will give fleet managers and executives the chance to network, enjoy leisure activities such as golf and hear from industry experts about coming regulations, the trucking economy and more.
Last year, the annual event connected 96 decision-makers from 72 trucking companies in 23 states, helping fleet attendees hear from their counterparts about the strategies to succeed in today's trucking industry.
The event will take place at the Renaissance Ross Bridge Resort in Birmingham, Ala. Registration is still open and can be done here.