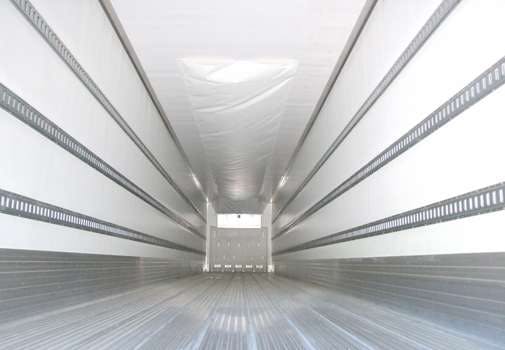 Despite widespread caution over freight rates, trailer net orders rose 12 percent month-over-month in April according to ACT Research Co.
"While both categories have seen seasonal easing, trailer orders continue to significantly outpace power orders," says Frank Maly, director–CV transportation analysis and research at ACT. "The trailer/tractor net order ratio has been at or above the normally expected range for nine straight months."
According to FRT, trailer orders have totaled 289,000 units for the last 12 months and backlogs are now down 7 percent year-over-year.
New trailer orders fell 7 percent year-over-year, the result of fleet caution about current freight conditions – softness in freight volumes, as well as in contract and spot rates – and the extent of the current backlog, according to Maly. He adds fleet investment plans continue to be relatively stable and that current orderboards indicate that orders placed today for dry vans or reefers will likely come with 2017 calendar year delivery dates.
Dry van orders rebounded in April after a very weak March but were still at the second lowest total for the year, according to FTR. Refrigerated van orders were down month-over-month and the lowest since 2013, with flatbeds orders similar to March. April order activity for liquid tanks and dump trailers was weak during April. There was minimal change in trailer build daily rates, which have remained fairly steady through the first four months of the year.
Don Ake, FTR vice president of commercial vehicles, notes that trailer orders have been weak for two consecutive months, and the start of the traditional summer order slump is still two months away.
"Backlogs remain excellent, so no major adjustment to production is expected for a few months," he says. "Cancellations were elevated for the second straight month, and this is usually an indication the market will begin cooling soon."