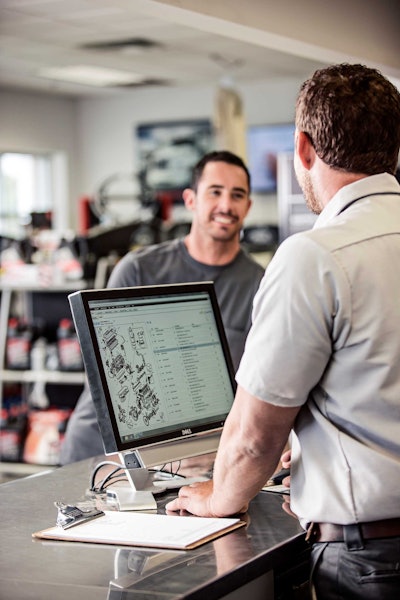 Volvo Trucks North America, as well as Mack Trucks, launched a cross-reference feature that is integrated into participating Volvo Trucks dealers' parts inventories in real time through the truck makers' SELECT Part Store.
The tool uses a proprietary database to provide the equivalent Volvo or Mack part numbers to any heavy-duty truck part search. The tool is designed to automatically update part numbers that have been replaced or those that have been superseded by different manufacturers. Users receive notification if a part number has recently changed and are immediately provided with a replacement number.
"Prior to the introduction of the new cross-reference tool, users had to conduct independent, often extensive searches, for equivalent parts and also for updates to part numbers that had recently changed," says Chris Buss, Volvo manager of aftermarket service marketing. "This new feature will significantly reduce the difficulty in locating part numbers and further enhance the ease of using SELECT Part Store for online parts purchasing."
Since SELECT Part Store launched in 2010, Volvo says more than 32,000 users have registered to take advantage of deals on parts and supplies, with the added benefit of being able to order online 24 hours a day, seven days a week.
Chad Johnson, director of aftermarket marketing for Mack Trucks, says the Mack SELECT Part Store has experienced an average of 60 percent growth in volume each year since the platform launched in 2010.