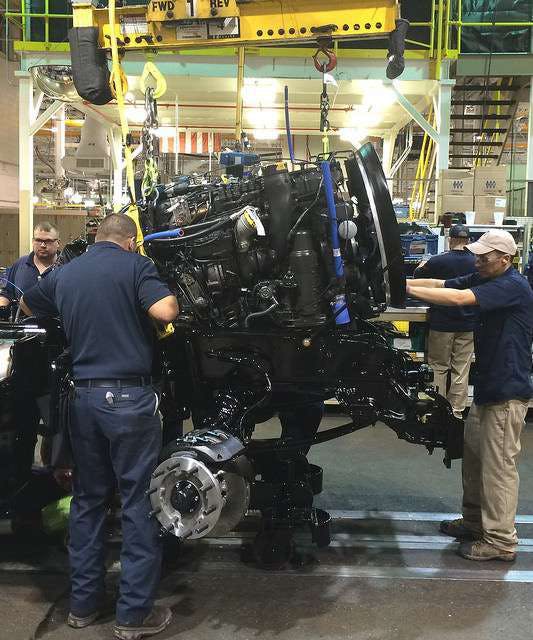 Net orders for Class 8 trucks in July sank 56 percent from last year, according to FTR. The 10,400 units posted was the worst month since February 2010.
Unusually heavy order cancellations dropped net orders 19 percent below June and below expectations. July activity also further eroded annualized order rates, which are now at 210,000 for the past 12 months.
"Usually there are a low number of cancellations in July, but not this year," says Don Ake, vice president of commercial vehicles at FTR. "The high cancellations are likely the result of fleets placing large orders at the end of 2015, for delivery a year out. OEMs are trying to confirm Q4 production, with some orders shaking out of the backlog as a result."
Ake notes that without the cancellations, July orders would have been similar to June.
"Freight growth remains sluggish, so fleets are backing off expanding the number of trucks," he says. "They are expected to continue to replace older units in the short-term, however. Orders should increase some in August."
Kenny Vieth, ACT Research president & senior analyst, says medium duty orders remained on trend, with 14,500 orders placed in Classes 5-7.
"Seasonally adjusted, the aggregate order volume for Classes 5-8 was 29,200," Vieth says. "However, July's demand was nevertheless the lowest monthly volume, actual or seasonally adjusted, since September 2010."