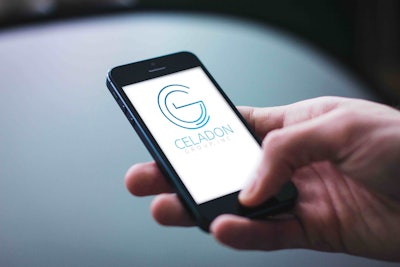 Celadon Trucking has added several new features to its FleetWire mobile app to offer a better experience for its drivers. Drivers from every company in the Celadon family can now scan and store documents from their mobile device. With this new release, most drivers can now also directly 2-way message their driver managers as well as accept or reject new loads within the application.
Celadon debuted FleetWire in the fall of 2015 to give drivers access to tools and functionality aimed at making their jobs easier. Celadon partnered with Pegasus TransTech to create the mobile application to meet fleet-specific driver communication needs.
"We're always striving to find ways to make life easier for our drivers on the road," said Steve Edmonds, vice president of information technology at Celadon. "These new enhancements to the FleetWire mobile app platform offer our drivers the convenience of accepting or rejecting loads as well as direct messaging with their driver managers in this all-in-one phone app."
Celadon also announced that the original features of the FleetWire app are now available to drivers in their Jaguar fleet in Mexico. Using the camera on their mobile devices, drivers can scan and send documents with a couple taps.
With FleetWire, Celadon continues to leverage its Driver Portal which gives drivers instant access to key information, including company news, safety information, training tools and messages from the carrier. These communication tools deliver crucial information right to Celadon drivers' smartphones.
"Looking ahead, we will continue to make incremental improvements to the FleetWire mobile application," stated Matt Douglass, vice president of operations. "Our plans are to introduce these enhancements on a regular basis in an effort to make FleetWire even more of a resource to our drivers."