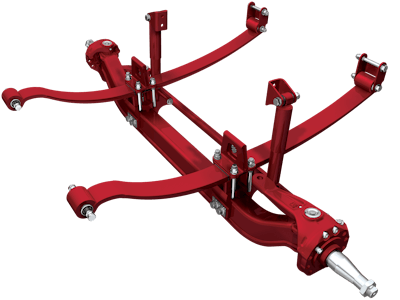 Hendrickson's SOFTEK NXT integrated monoleaf suspension and steer axle system is now an available option on both Peterbilt 579 and 567 set forward axle models.
SOFTEK NXT highlights a new, integrated clamp group and monoleaf spring design which are key design features for enhanced ride and handling characteristics. SOFTEK NXT's patented clamp group design also provides greater weight savings and reduced part count compared to previous designs.
The STEERTEK NXT axle's patented two-piece knuckle assembly simplifies kingpin bushing serviceability and includes a new double lip seal to further improve bushing life, Hendrickson says. In addition, integrated steering arm and tie rod attachments increase strength and further reduce weight. This provides greater durability and helps to reduce maintenance costs.