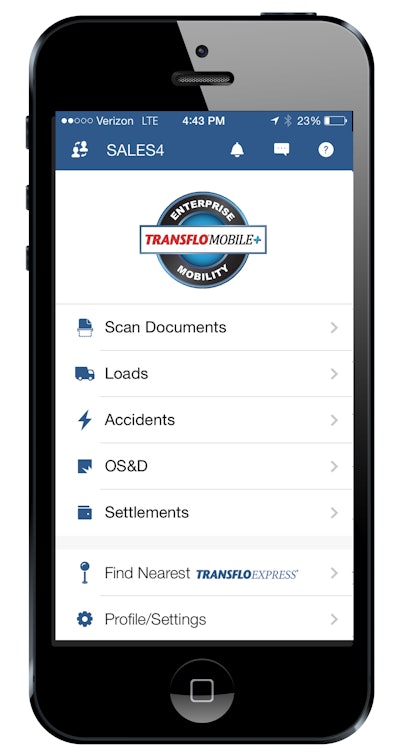 Pegasus TransTech, a provider of enterprise mobility and business process automation systems for the transportation industry, added TMW Systems as a Transflo Mobile integration partner.
Part of Trimble's Global Transportation & Logistics Division, TMW Systems is one of the largest providers of software to transportation and logistics operations.
The integration between the company's Transflo Mobile enterprise app and TMWSuite transportation management system (TMS) lets carriers use the task management format and two-way messaging capabilities of TMWSuite directly within the Transflo Mobile app used by their drivers.
"As we work with other software partners, our goal is to make it easier for clients to achieve more from their chosen technology," said Salem Elnahwy, vice president of development at Pegasus TransTech. "Creating easy, convenient mobile experiences is at the heart of what we do, and our collaboration with TMW Systems extends those benefits to a greater number of clients."
The company says the new integration offers clients an enhanced smartphone experience by adding load and routing information from TMWSuite that would otherwise only be sent to a mobile communication device in the vehicle.
"With integration to Transflo Mobile from TMWSuite, we are providing our clients an integration option that enables them to have visibility to their workflows outside of the cab of the truck," said Jeff Graham, director of mobile communications and technology at TMW Systems.
The new feature set is immediately available to joint users of Transflo and TMW Systems. Demonstration of the software will be shown during the upcoming in.sight User Conference + Expo 2016 from September 25-28 in Nashville, Tennessee.