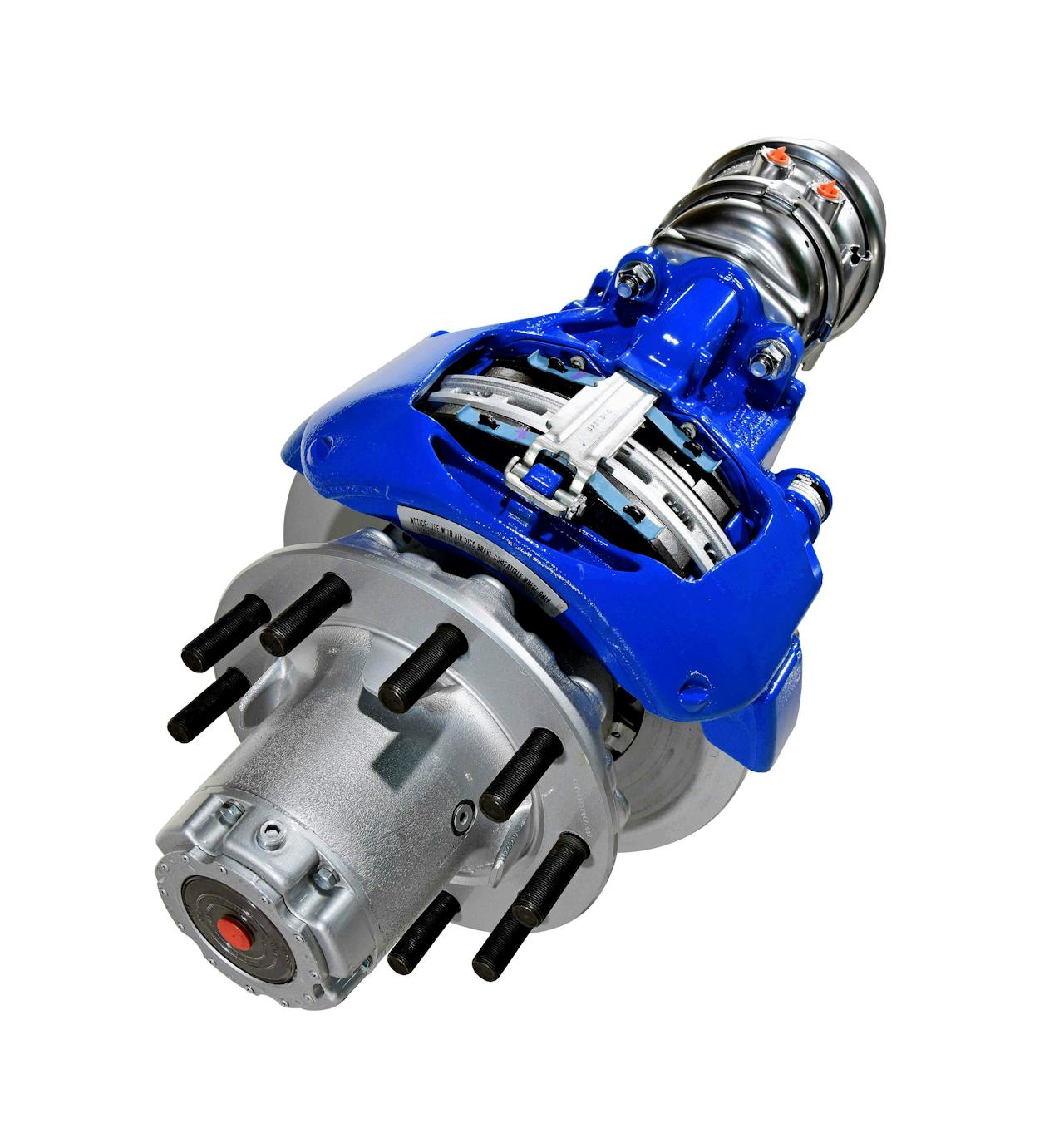 Bendix on Thursday announced the launch of the company's first air disc brake engineered specifically for trailers.
Built on the company's ADB22X platform for tractor disc brakes, the new Bendix ADB22X-LT will first be made available on Utility Trailer Manufacturing Company units.
"Though the ADB22X-LT has been specifically designed for trailer use, it's built on the same proven, successful platform as the ADB22X brake," says Keith McComsey, director, marketing and customer solutions, Bendix Spicer Foundation Brake. "In terms of uptime, that means the two brakes share replacement wear items, which helps to streamline maintenance and training plus reduce inventory requirements. In addition, the same skill sets fleet technicians use for installing and maintaining the ADB22X are equally applicable to the ADB22X-LT, making it a great candidate for installation by trailer builders. That's a real cost-saver when compared to axles with preinstalled brakes."
The Bendix ADB22X-LT offers a 23,000-pound brake rating and weighs 40 pounds per tandem axle less than the companion ADB22X air disc brake, making it the lightest air disc brake available in North America.
The ADB22X-LT brake features a new pad with 8 percent more wearable volume and up to a 40 percent improvement in wear rate, Bendix says. The new pad meets the Environmental Protection Agency's 2021 Copper-Free Brake Initiative requirements. In addition to the new pad, the new adjustment mechanism also supports longer service life by improving pad life and further reducing the risk of brake drag.
The Bendix ADB22X-LT offers the same 5-year warranty as the ADB22X air disc brake.