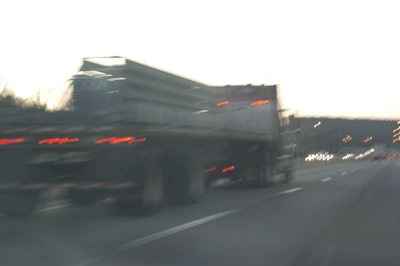 The Department of Transportation announced Nov. 1, with less than a week before the original comment period ended, it is giving carriers and industry stakeholders an extra 30 days to formally comment on its proposed rule to govern truck speeds. Comments are now due by the end of the day Dec. 7.
The American Trucking Associations and the Owner-Operator Independent Drivers Association filed requests with the Federal Motor Carrier Safety Administration and the National Highway Traffic Safety Administration to extend the comment period since it opened Sept. 7. OOIDA requested an extra 60 days, while ATA requested an extra 30 days.
The proposed rule would require trucks weighing more than 26,000 pounds to be equipped with speed limiters, but it doesn't specify a speed to which trucks would be governed. Instead, the rule seeks feedback from the industry on either a 60 miles per hour, 65 mph or 68 mph limit. Carriers and other industry stakeholders that have commented so far have been mostly opposed to the rule, as evidenced here.