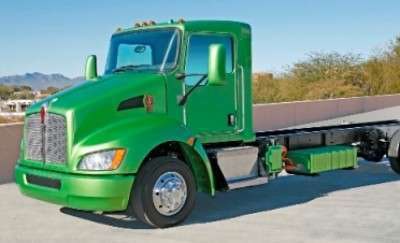 Kenworth is making available Bendix's Wingman Advanced system is now as an option its T270 and T370 medium duty trucks.
The radar-based collision mitigation system delivers adaptive cruise control with braking, along with autonomous emergency braking technology to help drivers mitigate rear-end collisions.
Using a radar sensor mounted to the front of the vehicle, Bendix Wingman Advanced delivers both warning alerts to drivers and active interventions. The system provides following distance, impact and stationary object alerts, which are always available – whether or not cruise control is engaged.
When drivers engage cruise control and set speed, the system will actively intervene to help them maintain a safe following distance behind a forward vehicle by reducing throttle; engaging the engine retarder; or, if necessary, applying the foundation brakes.
Bendix Wingman Advanced builds upon the full-stability technology of Bendix ESP (Electronic Stability Program) to provide fleets and truck operators with a system that can help drivers avoid potential collisions, rollovers, and loss-of-control situations.