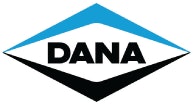 Dana Incorporated has agreed to purchase the axle housing and driveline shaft manufacturing operations from U.S. Manufacturing Corporation (USM) the company announced Monday.
Under terms of the agreement, Dana says plans to acquire the assets of USM's Warren, Mich., operation in exchange for $100 million. This acquisition, Dana says, will transition significant purchased content to a vertically integrated supply. It will also provide Dana with new product and process technologies for lightweighting, says Dana President and CEO, Jim Kamsickas.
Dana says the acquisition provides the company with USM's proprietary tube-manufacturing processes and intellectual property for lightweight thin-wall axle tubes and hollow axle shafts. The products are constructed using a unique proprietary cold-extrusion process that creates varying wall sizes engineered for specific applications. Dana says this allows for greater strength in required areas during operation, while delivering a significant overall weight savings for the component.
Dana says the purchase is subject to customary closing conditions and is expected to be completed in the first quarter of 2017.