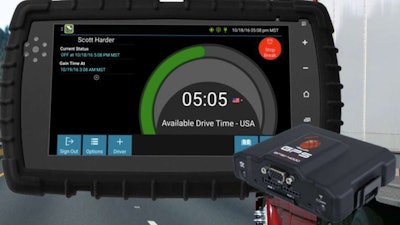 GPS Insight, a technology provider of GPS vehicle and asset tracking for commercial and government fleets, announced a new Electronic Logging Device (ELD) system.
The ELD system bundles an Android tablet hardwired to a GPS tracking device. The ruggedized ELD tablet features an intuitive user interface, it says. A web-based management portal is accessible via PC, tablet, and smartphones.
GPS Insight also offers the following features with the ELD:
Messaging: Drivers and dispatch can message to reduce the number of phone calls and streamline communication with individual drivers or the entire fleet.
Navigation: Management can dispatch audible and visual directions for each job to drivers using designated truck-specific routes.
GPS Tracking: The ELD solution combines E-Logs with GPS monitoring, alerting, and reporting.
GPS Insight says it is offering hands-on training and on-demand training videos to customers to help make the transition from paper logs to e-logs.