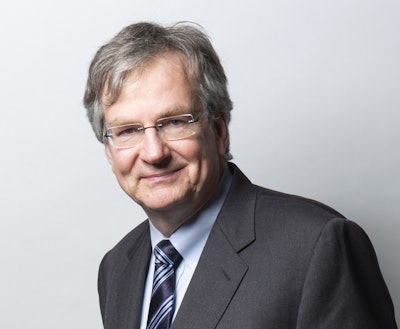 Martin Daum, current president and CEO of Daimler Trucks North America, has been appointed as the Member of the Board of Management for Daimler Trucks and Buses, succeeding Dr. Wolfgang Bernhard, who left the company earlier this year.
"With Martin Daum, we are appointing a very successful and experienced executive to the Board of Management as Head of the Daimler Trucks and Daimler Buses divisions," stated Dr. Manfred Bischoff, Chairman of the Supervisory Board of Daimler AG. "He looks back on 20 years of experience in the industry and knows the cyclical commercial-vehicle business from all perspectives. We are convinced that he will successfully meet the upcoming challenges in the next years, continue along the successful path of Daimler Trucks & Buses and further strengthen their worldwide leading positions."
Daum has headed DTNA since 2009, responsible for Freightliner Trucks, Western Star Trucks, Thomas Built Buses, Freightliner Custom Chassis Corporation and Detroit Diesel Corporation. During his tenure, DTNA has risen to become the market leader in the United States for Class 6-8 trucks. Before that, he was a member of the management of Mercedes-Benz Trucks in Europe as Vice President Production Mercedes-Benz Trucks, and at the same time was responsible for the Mercedes-Benz plant in Wörth, the world's biggest truck plant.
"With Martin Daum and his international management experience, the right course is being set at the top of Daimler Trucks & Buses for the long term," stated Dr. Dieter Zetsche, Chairman of the Board of Management of Daimler AG and Head of Mercedes-Benz Cars.