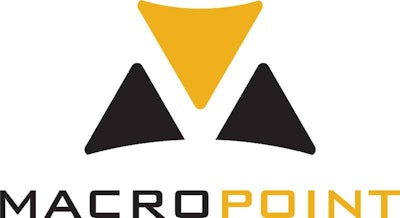 MacroPoint announced that Vitti Logistics, a 3PL based in Mexico, is using its freight tracking software to connect with carriers and track domestic loads in Mexico and the U.S. as well as cross border shipments between, Mexico, the U.S. and Canada.
"We chose MacroPoint as our first and only load tracking solution provider to be able to meet the requirements of customers in Mexico, the U.S. and Canada," said Antonio Luna, managing partner of Vitti Logistics. "It is very important for both of our business units to have access to load location every step of the way."
"From the beginning, MacroPoint was able to provide tracking for our Mexican and U.S. carriers with automatic alerts and an integration with our TMS," Luna continued. "Those were key factors in our decision to enable MacroPoint and to be able to provide real time visibility to our customer base."
Vitti Logistics, according to Luna, anticipates a return on investment in MacroPoint by enhancing customer satisfaction. "We also expect an increase in the numbers of loads that can be handled by each of our employees," he added.
On the asset-based side of its business, Vitti Logistics handles time critical deliveries with a fleet of cargo vans in all of Mexico and along the U.S. side of the border.
"Being chosen by Vitti Logistics, the first 3PL based in Mexico to adopt our load tracking solution, is validation of MacroPoint's ability to provide global freight visibility," said Dan Cicerchi, chief operating officer of MacroPoint.