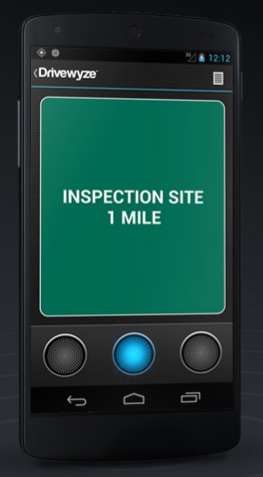 Pegasus TransTech, a provider of enterprise mobility, telematics, and business process automation for transportation, announced that Drivewyze has joined the Transflo Connect Partner Program and will be integrating weigh station bypass features into the driver workday management Transflo Mobile application.
"The Drivewyze PreClear solution helps drivers and fleets save time and money," shared Brian Heath, president and CEO of Drivewyze. "The solution provides unparalleled weigh station bypass benefits, and integrating into the Transflo Connect platform brings these innovative features to greater numbers of users. It's where the fleets and drivers are."
Pegasus TransTech says the new Drivewyze PreClear app integration offers several conveniences:
Bypass over 600 fixed weigh stations and mobile inspection sites in 39 states and provinces
Works on the same mobile devices carriers and drivers use to run Transflo Mobile – no additional transponder required
Quicker load delivery and reduction in time spent in inspection lineups
Improved road safety, avoiding lane changes and traffic merges
"We're adding new partners as well as new categories of technology features through the Transflo Connect platform," added Mark Spicer, vice president of integrated solutions at Pegasus TransTech. "Our enterprise mobility platform enables fleets to manage their business while drivers manage their workday, and the Drivewyze integration extends valuable new benefits to the network."
The new Drivewyze integration is expected to be available through the Transflo Connect platform beginning this quarter, the companies said.