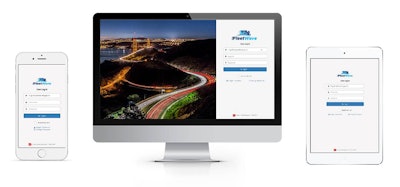 Chevin Fleet Solutions, a provider of web-based fleet and asset management software, announced new multi-currency features to support businesses that operate across borders.
The new features in FleetWave allow currencies to be rendered in multiple ways depending on the user or system configurations, the company says. Fuel purchases and other transactions can be recorded in more than one currency. For example, users can view transactions in their original currency and convert transactions into a single currency based on personal settings.
FleetWave's multi-currency feature has live feeds to exchange rates for up-to-date conversion and can account for local tax rates.
Also available in FleetWave are customizable fuel economy labels (also known as C02 labels or ECO labels). These are used to categorize how much a vehicle pollutes. The label can be configured with region-specific values, colors and defaults to provide more detailed definitions and indicate vehicles that are rated outside any company emissions policy.
Multi-lingual options eliminate the need for manual translation by letting users define settings and metrics.
"With FleetWave, Chevin can help simplify every aspect of local and global fleet, asset and workforce management," said Ron Katz, vice president of North American sales at Chevin.