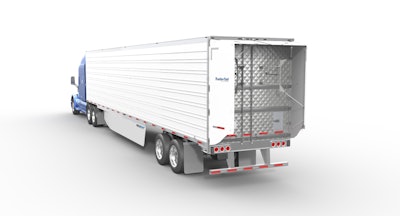 Net trailer orders for June topped 18,900 units according to FTR, a 12 percent improvement from May and a 58 percent jolt from June last year.
FTR Vice President of Commercial Vehicles Don Ake says June's activity exceeded expectations, with trailers orders totaling 261,000 units over the past 12 months.
ACT Research Director of CV Transportation Analysis and Research Frank Maly notes net orders have now grown year-over-year for the last seven consecutive months.
"Flatbeds and reefers posted the best month-over-month improvement, while the sequential growth in dry van net orders was similar to overall total industry results," he adds. "When compared to last June, preliminary information shows that dry vans were the major contributor to the solid industry results; dry van net orders were up nearly 125 percent versus last year."
"The trailer market had a fantastic month in June. Production was the highest since July 2015," Ake says, adding production rose a surprisingly 5 percent from May primarily in the dry and refrigerated van sectors and reduced the overall backlog by 6 percent. "Orders did not fall all much from the respectable numbers posted in March and April. Backlogs are dropping, but that's due to the high build rates rather than lower orders."
Ake says medium and small fleets are ordering trailers as the spot freight market remains strong, while large fleets are taking delivery on orders placed months ago in anticipation of stronger freight growth.
"Replacement demand for dry vans continues and flatbed demand has begun to take off," he says. "The trailer market continues to exceed expectations in 2017."