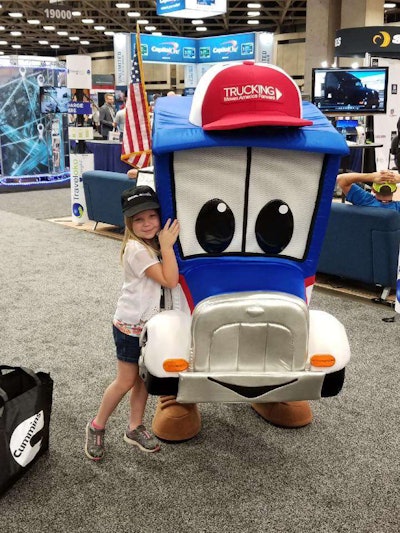 Safety Sammy is officially the name of the Trucking Moves America Forward mascot. American Trucking Associations Chairman Kevin Burch announced the name during the Great American Trucking Show in Dallas Aug. 26.
Safety Sammy was chosen as the winner out of five finalists through a voting process. The other finalists were Axle, Bob Tail, Seymour S. Miles and Wheels.
"Why do we have a mascot? We have a mascot because it's long overdue. We need to tell our story, what we do everyday and what we do everyday safely. We asked the industry to help us name our new family member, the mascot," Burch said.