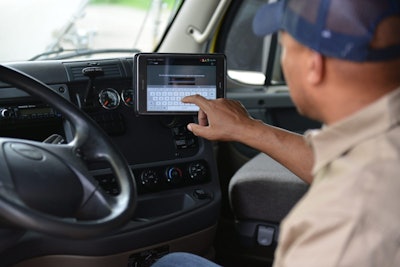 An amendment brought to a 2018 appropriations package to stall the electronic logging device mandate's enforcement date for at least 10 months was defeated in a vote on the House floor late Wednesday night.
The amendment, spearheaded by Rep. Brian Babin (R-Texas), would have restricted funding for enforcement of the U.S. DOT's ELD mandate through the 2018 fiscal year, which ends Sept. 30, 2018. Lawmakers voted 246-173 against the amendment.
Babin filed a standalone bill this summer in the House to delay the mandate's enforcement date two years to December 2019. That bill has seen no action, but it does have 45 co-sponsors. However, Wednesday night's defeat of Babin's amendment could be a sign lawmakers are unwilling to change the mandate at this point, or at least unwilling to tack such a rider onto a larger bill.
The appropriations package in the works in the house does include other trucking policy changes, such as a one-year compliance delay for livestock haulers from the ELD mandate, a provision that blocks states from enacting paid break laws for drivers and a provision blocking FMCSA from working on a Safety Fitness Determination rulemaking until it has overhauled the Compliance, Safety, Accountability carrier rating system. The House has not yet voted on the bill itself.
The Senate version of the same bill includes none of these provisions. It's unclear which chamber's bill will ultimately prevail, if either.