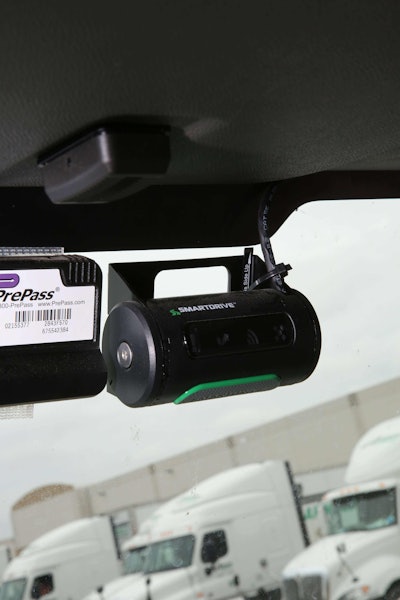 SmartDrive Systems announced that Hub Group, one of the largest multi-modal solutions providers in North America, has adopted the SmartDrive video-based safety platform to improve overall fleet safety.
Hub Group has a fleet of more than 2,600 tractors between company drivers and owner-operators. The company has developed a reputation for its focus on safety as well as investing in the best technology to complement overall operational goals.
"Our priority is to make sure all our drivers get home safely to their families every night and introducing video-based safety technology is the logical next phase of our safety evolution," stated Jason Letchford, senior director, fleet technology of Hub Group. "After evaluating options, we knew that the SmartDrive system was the best choice for us and will enable us to hit the ground running with this new aspect of our safety program."
The announcement from SmartDrive said Hub Groub chose its system following a pilot test of two video-based safety solutions. Important factors in its decision were the user interface, safety tools, support from the SmartDrive customer service team, quality of videos provided for review, wider camera angles, extended recording capabilities and the options available.
Hub Group also noted that extended recording ensures even low or no-impact driving events are still captured and can be analyzed and made available to fleet managers. On the backend, the operations team appreciated the myriad data and reference points available, as well as the overall look and feel of the interface.
With the SmartDrive SmartChoice program, fleets enjoy the freedom to choose the optimal level of video protection to fit their business.
"We're proud to work with a company already known for its deep commitment to protecting its drivers and investing in advanced safety technology," commented Steve Mitgang, CEO of SmartDrive.