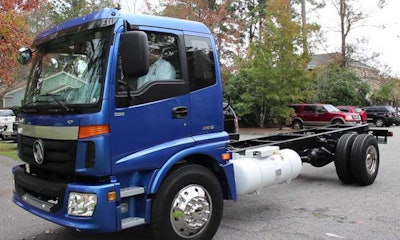 Note: This is the second of a three-part series that explores the emergence of a new generation of truck manufacturer. Part one, "The rise of the next-generation truck OEM," can be found here.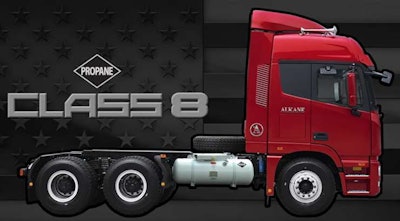 Business icon Warren Buffet is widely quoted as saying, "It takes 20 years to build a reputation and five minutes to ruin it. If you think about that, you'll do things differently."
For Nikola, the plan of building a reputation goes hand-in-hand with doing things differently as Nikola Motor Company founder and CEO Trevor Milton seeks to provide a transportation solution rather than simply a transportation method.
"There's a couple things that people really care about more than anything and it kind of transcends transportation. It covers every aspect of life," he says, "and that is, if you can solve someone's problems they ultimately begin to respect you."
Among the problems Milton says Nikola is positioning itself to solve is driver turnover.
"It's the number one problem out there in the industry right now. The driver turnover rate is over 100 percent and that's a massive problem."
Milton says the turnover rate is goaded by a new generation of drivers who increasingly value their home time, adding that Nikola seeks to keep drivers out of the truck for extended periods while keeping the truck moving.
"We've created an ecosystem where the drivers are allowed to drive in town … we have dedicated routes from city-to-city where the trucks can drive essentially autonomously. So, our trucks will move freight on the freeway by themselves."
Milton says the plan is for the trucks to pilot themselves to one of Nikola's fueling stations along its route where the driver would then pick it up and complete the delivery in town.
"This allows the driver to stay home," he says. "This also allows the driver to have a 20 to 30 percent pay increase. Any driver will love you if you can give them more money."
Milton says Nikola will roll out its fueling system in dedicated routes that support the trucks sold along those routes, adding it will take about 10 years to cover the entire country.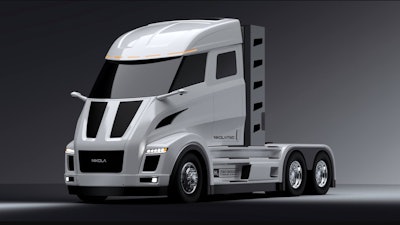 The pay raise, Milton says, comes from slashing a fleet's fuel expenses by using Nikola One's electric drivetrain and hydrogen fuel cell.
"We've taken [oil companies] out of the picture," he says, adding that by shedding the fuel expenses fleets can cut upwards of $600,000 in expenses over the lifecycle of the truck.
"We're able to take that money and give them a truck that drives much cheaper and absorbs some of the cost of fuel so that they have a better margin on their route."
Design is another area where the next-generation truck companies are looking to stand out. For example, Alkane Truck Company's Class 7 and soon-to-launch Class 8 product are cabovers. The company doesn't offer a conventional tractor.
"We're a niche market company," Alkane Truck Company CEO Bob Smith says. "We're not out here to sell 100,000 trucks. We're out here to sell 1,500 to 2,000 trucks a year in all of North America."
The cabover design and its tight turning radius have found favor with propane delivery companies and some bottling operations that run in heavy urban areas.
"When they're delivering in major cities, turning radius is a major thing for them," Smith says, "and being able to get out of tight spots. You don't have that 6-foot nose on the truck. And with a cabover, you have 6-feet more cargo space. If you can pick up another 6-foot of cargo space, you've got another 15 percent capacity."
The design of the Nikola One tractor is as much bullet train as it is 18-wheeler, a tactic Milton says targets new-age drivers.
"The older generation is coming to a point where they no longer want to drive," he says. "You'll never convince those guys that want their long-nose Peterbilt to ever move. It will just never happen."
Milton has mostly conceded that many owner-operators and drivers won't embrace the aggressive styling of his tractor, so he's focused on catering to the growing base of Millennial customers.
"Our generation is the one that is fulfilling all these jobs all around the world and they don't want these long-nose old Petes that are blowing black smoke everywhere," he says. "They're all about efficiency, gorgeous, sexy … the new look."
They are also the generation, Milton says, most likely to appreciate a zero-emission powertrain.
"They're saving the planet," he says. "It's their calling in life; to change what the previous generation has done."
Alternative fuel and unconventional style are also pathways taken by Tesla on its on-highway truck. Tesla has not confirmed any rumors surrounding its semi other than it will use an electric powertrain. However, teaser photos released by the company and spy shots uncovered in September suggest the Tesla tractor will also feature a low sloping nose and the kind of aggressive aerodynamic styling not unfamiliar to the company's cars.
Eco-friendliness aside, there are plenty of other incentives to making a play in the alternative and electric truck market.
Many rebates and tax incentives are available for alternative powertrains, and Smith says many propane distributors will install pumps and tanks at no charge to a fleet if agreement is in place to purchase propane in bulk.
"The only thing the fleet will need to do is put in a foundation and electricity," he says. "And then you're buying propane at $1.15 per gallon as opposed to $3 per gallon for diesel."
Smith adds Alkane is also working on a Class 7 electric truck with a range extender for introduction mid-2018.
"Diesel has a future," Smith says, "but it's caught so much grief with what's happened with Volkswagen and others, it's almost like diesel is being slammed pretty hard. There's going to be substantial changes when it comes to diesel engines."
By engineering a truck from the ground up, Milton says, his company will be able to meet industry needs in unconventional ways. For example, he notes that Nikola One will provide the torque capabilities fleets need with power exceeding any diesel currently on the market.
"There's nothing more fun than passing a diesel truck on a hill," he says. "You've got a guy who's got a decked-out diesel truck and he's going 15 miles an hour up a hill and you go by him at 60 miles an hour. There's nothing more demoralizing than having a $200,000 truck that can't make it up a hill over 20 miles an hour."