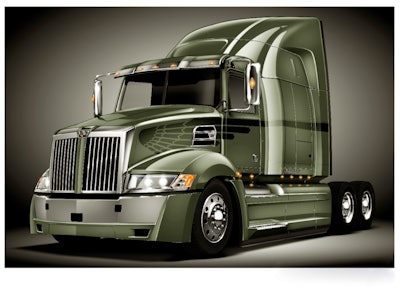 Western Star's 50th anniversary "Wings of Awesomeness" graphics package, which made its debut last year, will be available on model year 2018 trucks. It can be ordered for Western Star truck model and in any paint color.
Originally available in gold and silver to commemorate Western Star's 50th anniversary, the "Wings of Awesomeness" design features a winged pattern that merges classic styling with modern edginess.
Andy Johnson, brand manager for Western Star, says the 50th anniversary gold and silver design marked an important milestone for Western Star and the response from customers was positive, with "fantastic" orders for the limited-edition scheme.
"While we have retired the gold and silver design, we've added hundreds of new paint colors and look forward to seeing what combinations our customers create," he adds.
"Wings of Awesomeness" is now available as a premium factory paint option.