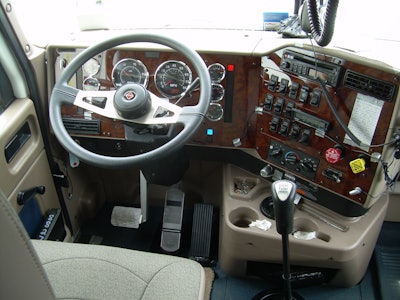 Stay Metrics announces that its co-founder and CEO Tim Hindes will be sharing new research on early-stage driver turnover during the 2018 Recruitment & Retention (R&R) Conference, Feb. 21-23, in Nashville, Tenn.
The goal of the R&R event is to challenge trucking professionals to think differently and implement new strategies for recruiting and retaining drivers.
On Feb. 22, Hindes will give a workshop, The Road to Retention Runs Through Socialization: Skipping the Early Turnover Exit, to explain five critical stages in the socialization process for new drivers. During the workshop Hindes will share proven tools and strategies for carriers to identify early warning signs of turnover and intervene at critical moments to prevent the occurrence.
Ongoing research by Stay Metrics shows that about 57 percent of newly hired drivers leave their carriers within the first six months of employment. Carriers lose about 35 percent of these drivers within the first three months, with the remaining 22 percent lost between days 90 and 180. This driver churn represents a significant improvement opportunity for the industry.
Hindes will be sharing research obtained from Driver Survey products that Stay Metrics administers for motor carrier clients, which include 7-Day Orientation and 45-Day Onboarding surveys.
These and other products are used by carriers to gather timely feedback during critical periods of the employment lifecycle to resolve misunderstandings that contribute to early driver turnover. One of the leading indicators of early turnover is drivers' willingness to take the surveys, said Hindes. Drivers who do not take the 7-and 45-Day surveys are 10 percent more likely to leave their carrier, on average.
"Carriers that are effective at improving early driver experiences for their new hires will have significantly better retention than their peers. Also, the attitudes and experiences that drivers have when starting a new job have long-lasting impacts on safety, productivity and many different areas," said Hindes. "I look forward to sharing new insights and practical solutions to help carriers improve their socialization process for new drivers."
Stay Metrics is a Diamond Sponsor of the 2018 Recruitment & Retention Conference. Those interested in attending the event can register at http://www.annualrrconference.com.