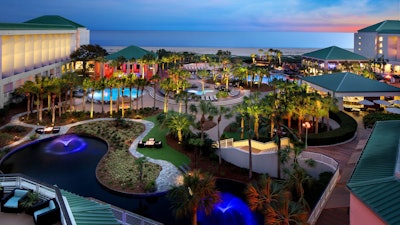 The annual CCJ Symposium, set this year for May 21-23 at Hilton Head Island, S.C., will be focused around the theme of "The New Era of Trucking."
Topics covered during the event will include e-commerce, blockchain distribution, online retail, alternative powertrains, the death of diesel and the next generation of drivers.
Symposium will kick off at the Westin Hilton Head Island Resort on Monday, May 21 with a golf outing. Other sessions during the event include town hall panels, one-on-one meetings with industry suppliers and more.
Registrations costs $495 and includes all sessions, all event-included meals and the golf activity. The event is open to fleet management only.
During the registration process, attendees will be asked if they would like to book a room for a discounted rate of $219 per night, not including taxes and fees.