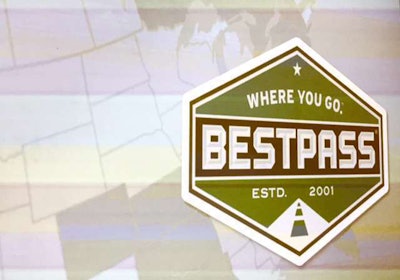 Bestpass, a toll management services provider, now offers Bestpass Rebilling, a program that lets commercial fleets and owner-operators reassign toll transactions to customers, contractors and other business units.
Users can designate individual power units or distinct groups of vehicles that are responsible for toll transactions. Customers can also create toll statements to provide supporting documentation and to ensure reimbursement for all relevant transactions.
"When Bestpass Rebilling customers generate statements, they can include a toll processing fee while simultaneously transferring the toll liability to a contractor or other entity," said John Andrews, Bestpass president and CEO.
Bestpass also announced a toll management services agreement with J.B. Hunt and will fit the company's trucks with toll stickers to streamline its transportation operations.