Five fleets have recently announced pay increases for their drivers, including Groendyke Transport, A.N. Webber, Cheema Freightlines, Whiteline Express, Ozark Motor Lines.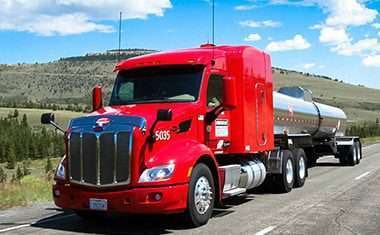 Groendyke Transport (No. 106 on the CCJ Top 250) announced what it calls its largest driver pay increase in company history that will take effect in May. The raise includes a mileage pay increase across the board of up to 6 cents-per-mile and an hourly non-revenue rate increase of 9.4 percent for all drivers.
Additionally, the Enid, Oklahoma-based company's chemical drivers will receive a flat-rate increase the company says will increase pay significantly.
Ozark Motor Lines (No. 120 on the CCJ 250), based in Memphis, Tenn., is increasing pay for its long-haul and regional drivers, as well as teams. Over-the-road and regional drivers will receive a 2 cents-per-mile increase and teams will see a 1 cpm increase, effective June 1.
A.N. Webber, a 175-truck fleet out of Kankakee, Ill., recently announced a pay increase for drivers, bumping OTR driver pay to 47 cents-per-mile and regional driver pay to 49 cents-per-mile. Hourly drivers are also receiving a pay increase to $17.55 an hour.
Additionally, Webber drivers active on July 1 will receive a $1,000 "thank you bonus" on their next check.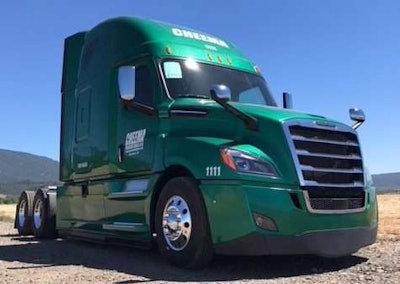 Cheema Freightlines, based in Sumner, Wash., has announced a 2 cents-per-mile increase for its I-5 long-haul drivers, starting at 43 cpm with one year of CDL driving experience and up to 50 cpm for eight years of experience. Pacific Northwest and intrastate California drivers will start at 45 cpm with one year of experience and up to 52 cpm for eight years of experience.
Additionally, drivers for the 121-truck fleet who exceed 32,500 miles per quarter will be paid an additional 15 cents-per-mile for all miles above that with no safety violations, failed inspections or citations. The company also offers a $500 referral bonus to drivers who refer another driver that gets hired.
Whiteline Express, a 316-truck carrier out of Plymouth, Mich., is boosting pay for new and existing regional drivers up to as much as 50 cents-per-mile, based on experience.
Experienced drivers will also be eligible for a $5,000 sign-on bonus, frequent home time and more. Whiteline doesn't require a hazmat endorsement, hauls mostly no-touch freight and allows both riders and pets.