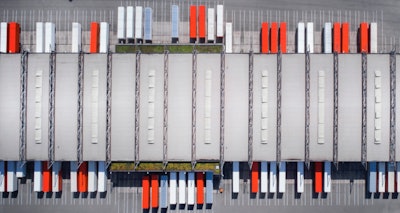 Convoy has created a new drop-and-hook trailer program, Universal Trailer Pool, for small carriers and owner-operators using its app-based load-matching service.
America's largest shippers often require trucking companies to drop extra trailers at distribution centers to pre-load before a driver arrives. With the drop system, these shippers exclusively use larger trucking companies who have a surplus of trailers available.
As a result, the shipments are not available to the nearly 90 percent of U.S. trucks that are owned by small trucking companies, said Convoy.
The new offering is available to thousands of small carriers who use the Convoy app. With Convoy's new program, small carriers are able to bring in their power unit and haul Convoy's pre-loaded trailers.
Convoy is currently operating power-only shipments and Universal Trailer Pool with shippers in select areas, with plans to expand nationally in the near future.
New carriers interested in power only work can sign up for Convoy, and existing Convoy carriers are able to qualify for power-only loads here.