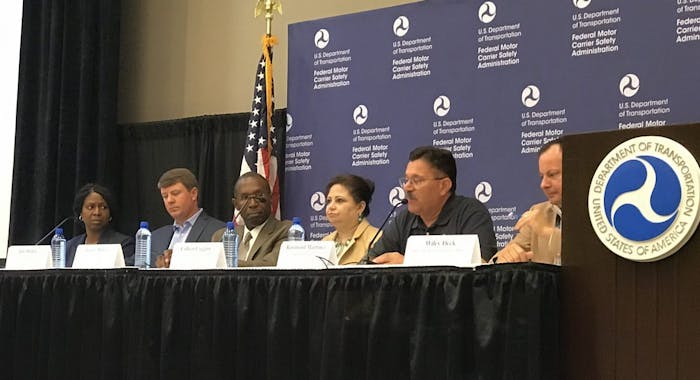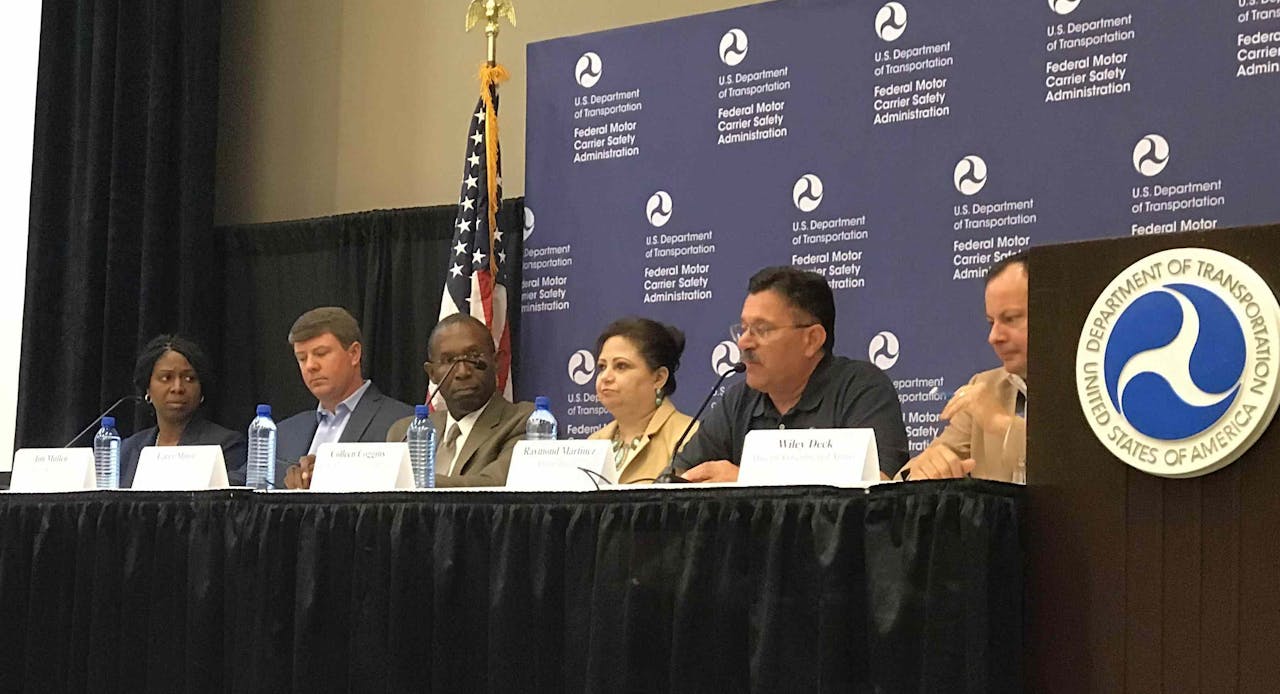 Federal Motor Carrier Safety Administration officials during a listening session at the Great American Trucking Show in Dallas last week encouraged truck drivers to keep an open mind regarding autonomous trucks and automated driving systems.
FMCSA Administrator Ray Martinez said the agency's goal with the autonomous trucking listening sessions is to be proactive about regulations regarding autonomous trucks because these systems are already in development and in some cases are being tested. He said the goal of the Dallas session was specifically to hear from the trucking industry and the people who are on the roads working day-to-day.
Several drivers commented in front of a panel of six FMCSA officials, including Martinez, expressing concern over the loss of truck driver jobs as more autonomous technologies enter the marketplace. While saying that nothing is certain at this point, with truly driverless technologies still a ways down the road, Martinez and Wiley Deck, FMCSA director of governmental affairs, said during the session in response to those fears that the job of truck driver may transition to being more of a truck technician rather than going away completely.
"When does it have an impact on the person who's in the trucking industry now?" Martinez said. "I think it's probably not immediately, but maybe a generation from now. In that time, how does the job change? Maybe the job changes. Maybe the job is not necessarily being a trucker but a truck technician, and you're working with truck technology. We're very [sensitive] to the labor disruption. I don't see a labor disruption in this lifetime because it's just not going to be that widespread."
Martinez added later in the session that as these technologies emerge and are implemented, FMCSA will have to determine how they will impact hours of service regulations.
"What happens when you're the truck technician, and the truck is driving itself, does that count to your rest break if you can be chilling and relaxing and not necessarily on-duty? These are the kind of questions that would have to be raised going forward," he said.
Owner-operator John Stanton was open to the idea of automated technology in trucking, saying technology isn't necessarily the enemy. He said automation could lead to an owner-operator or trucker not being behind the wheel but rather in their own home.
"What if I could drive my own truck autonomously from my living room?" he said. "Instead of owning the Kenworth or Peterbilt that I drive, maybe I own a Kenworth or Peterbilt that I control from my living room, so now I don't have to be out there. What if I can do my 70-hour work week from home?"