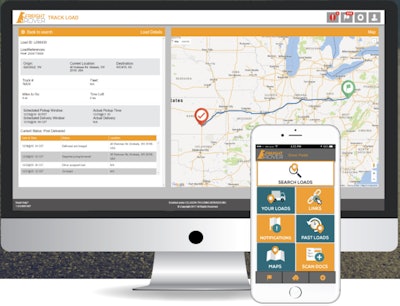 FreightRover, a supply chain management and payment solutions provider in the transportation industry, has closed a deal on a financing arrangement of up to $500 million that will support the supply chain and factoring operations conducted by FreightRover's affiliate, Rover180.
The new financing from Crayhill Capital Management and other investors with Rover180 will allow more shippers, 3PLs and brokers — the buyers — to benefit from extended payment terms and give trucking companies and transportation providers — the suppliers — the ability to accelerate receivables.
"Traditional supply chain finance offers limited flexibility and often lacks automated efficiencies," said Eric Meek, chief executive of FreightRover. "Our capital and technology structure uniquely address both challenges for prospective clients."
According to The Hackett Group, top buyer timetables in the US have extended to an average of nearly 57 days to pay suppliers. Managing delayed cash payments is increasingly difficult for transportation suppliers where the average fleet size is less than 20 trucks.
FreightRover says its software platform directly integrates with shipper systems to automate and streamline invoicing and straight-through payment processing.
"Crayhill is excited to partner with FreightRover's experienced management team to scale its innovative Rover180 platform for transportation supply chain finance," said Josh Eaton, managing partner of Crayhill Capital.
Transportation One, an Inc. 5000 Chicago-based logistics firm, recently adopted FreightRover's technology to bring efficiencies to the freight management process, including pay.
"Leveraging the technology helps us compete with any logistics provider in the industry," said Jamie Teets, chief executive of Transportation One. "Now adding Rover180's supply chain financing, we have a competitive edge with our carrier and customer partners."